Every person on earth strives to increase his wealth. Someone invests in real estate, someone in land. Along with this, there are other ways to invest, such as buying bullion or investment coins. So what is the way to choose?
Consider this article. Let's compare investing in bullion and investment coins, consider the advantages and possible risks.
Why gold?
The tradition of investing in something more profitable dates back to ancient times. But why gold? Historically, this material is reliable and promising. Gold is trustworthy for people and really rising in value. If you look at the dynamics of recent years, you can see that the cost of this precious metal is slowly but confidently going up. It pushes people to invest.
For several hundred years, people preferred gold as a means of investing money for several reasons:
it does not darken or oxidize;
has a high density, a high weight;
can be exchanged for the currency of any country.
All this has formed a positive attitude towards metal. However, we add that it can be presented in the form of coins or ingots. And here many ask what to choose.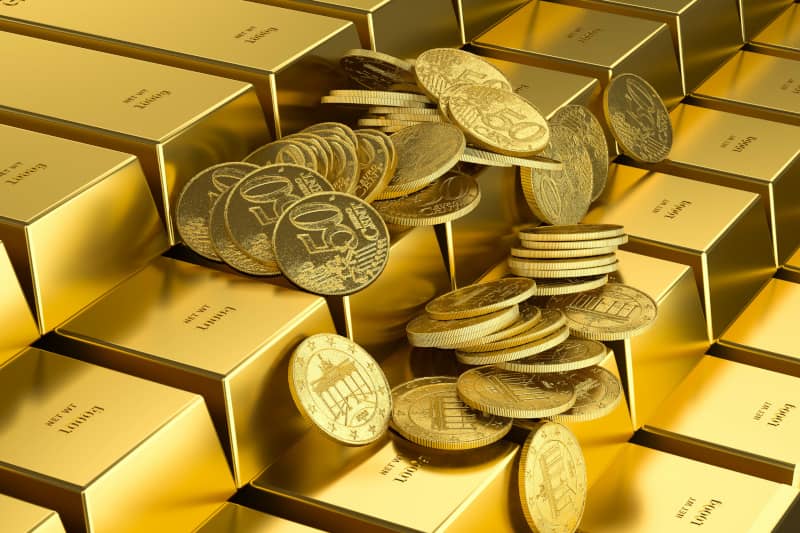 Basic information about coins and ingots
Gold bars are pieces of precious metal. Their shape and weight are different. According to the production technology, they are divided into cast and stamped. The first are made by pouring into the mold, and the second - by cutting from solid sheets. The weight of the ingots is from one to several thousand grams. At the same time, weighty products are not often found in home collections. As a rule, they are referred to the industrial standard.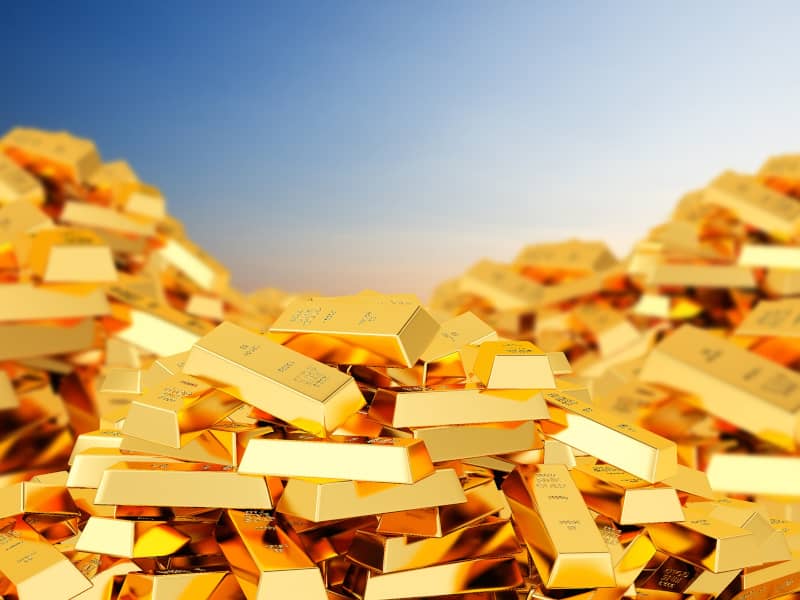 If we turn to the opinion of a private investor in Western countries, then there is a greater preference for coins. This is due to the fact that the latter are more protected from fakes due to artistic elements. However, coins are slightly more expensive than bullion. The difference is about 1%. This data is relevant for European countries. At the same time, storing coins is somewhat easier, and they themselves are different, with interesting thematic drawings. Many of them can be called a work of art.
Where to buy gold and under what conditions
If there was an idea to invest in precious metals, then you can consider gold bars. But it is better to refuse to purchase jewelry. Investing money in bars of pure, real metal will be more profitable. In addition, the price of gold tends to rise in the medium and long term.
Gold can be purchased from a bank, as well as from a company that sells gold investment coins. Any individual can participate in the transaction. The main thing is focus on the offered price (it should be optimal) and make sure that the metal is available.
There are several factors that influence the value of gold bars. First of all, this is the place where the transaction was made. In order not to pay more, we recommend contacting those who sell metal professionally. In this case, you will avoid higher prices and small warehouse odors.
If you choose coins, make sure they are suitable for investing. These products are traded at a minimum mark-up to the price of gold and can easily be sold without loss or with minor losses.
Another important parameter that affects the value of coins and ingots is their safety. The better the condition of the goods, the more expensive it is. When buying, it is important to pay attention to the absence of scratches, dents, any other defects. This also needs to be done because gold is quite soft and plastic. Store it carefully and it is strongly not recommended to take it with your bare hands. It should be remembered that momentary weakness can significantly affect the cost of the product.
The weight of a gold coin or ingot is another important parameter on which the cost of the product depends. However, in some cases, the larger the weight of the ingot or coin, the lower the price per gram. This must be taken into account, calculating the cost. But there is another feature: the more weight, the more difficult it is to realize a gold bar or coin.
So what to choose
Quite often, a potential investor faces the task of choosing an ingot or gold coin. We recommend investing in the first for large investors. However, they may also face difficulties in further resale. It is also better for those who have the appropriate experience and are ready to pay a commission to buy bullion. If you are just starting to master the investment market, choose coins. The latter are the same ingot, only of a different shape and with a different weight. They also have certain samples, and their price ranges from several tens to several hundred euros. And besides investment, they often also represent collectible value.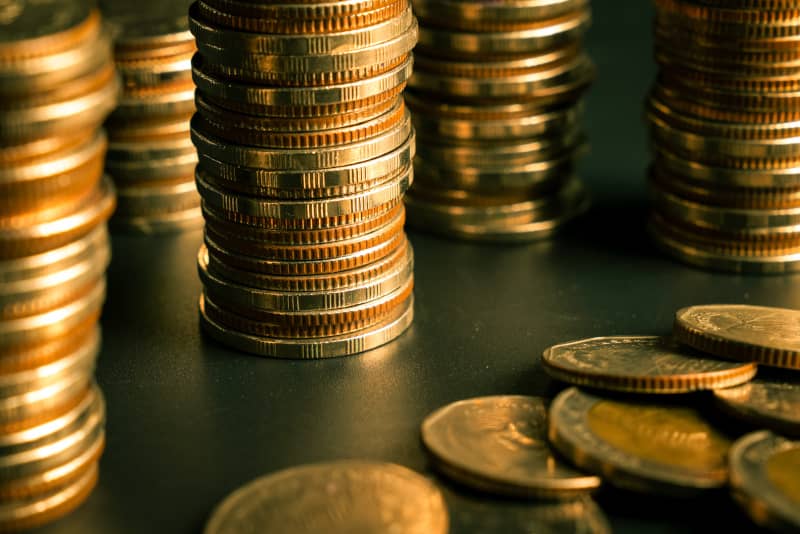 If in doubt, we recommend purchasing coins and bullion. This will make it clear that you are closer and that it is more suitable. We also recommend storing the purchased in a bank cell.
This is because home safes may not be reliable enough. And only in a bank of precious metal products will wait for the most suitable time to sell.
Photo source: https://stock.adobe.com/